Products
PRODUCTION REGULATION
The best product comes from-perfect production system. rational product management, rigorous product requirement and effective and timely management.
PRODUCTIVITY :
1,200,000 pcs/month
PRODUCT SIZES :
Outer diameter 7mm~70mm length 20mm~300mm
MAJOR EQUIPMENT :
Automatic metal round sawing machine
Automatic metal ribbon-sawing machine
Automatic hole-deepening processing machine
CNC automatic lathe
Box carbon infiltration furnace
CNC cutting machine
Hollow grinder
Super moulding machine
Liquid sand spurting machine
Two-end face rubbing machine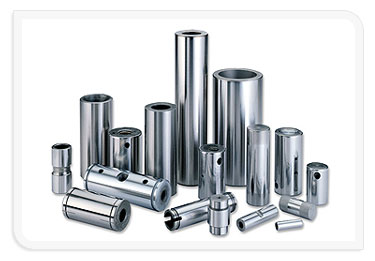 Humble Parts-A Key to Engine Power Piston pins and crank pins may look simple, but they play a vital role in engine.
Piston pins and crank pins which are available for engines of various vehicles, motorcycles, agricultural machine, ships, air compressors, We are glad to see engines running smoothly thanks to the parts we make.